Integral Reheat
Chilled water cooling coils dehumidify, as well as cool air. Relative humidity often approaches 100% as the air exits the coil. The resulting saturated outlet air may condense as water droplets on downstream surfaces, such as duct work, fans, filters, and other equipment - an undesirable condition in HVAC systems. Aerofin offers an excellent solution for this process by providing an integral reheat loop coil, which reduces the saturated air condition. The integral reheat loop coil design eliminates the need for an additional heat source, extra piping, and an expanded unit footprint.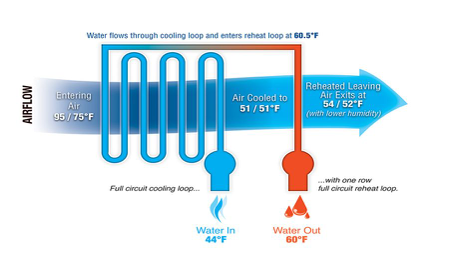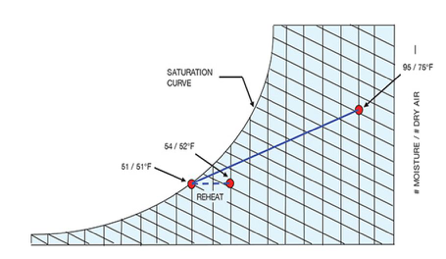 ---
integral-reheat-coil.jpg
Chilled water cooling coils designed to dehumidify as well as cool air.