Overview

---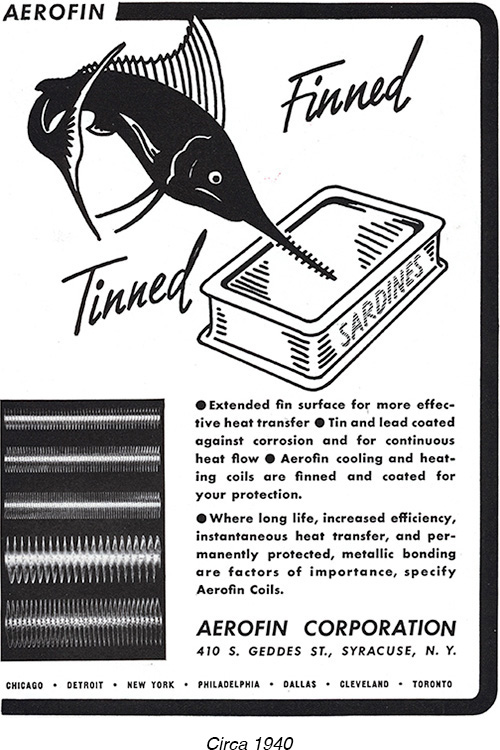 Founded in 1923, Aerofin is a leading manufacturer of spiral fin and plate fin heat exchanger coils and related heat transfer equipment, such as process gas coolers/heaters, transformer oil coolers, fin-fan units, integral face and bypass coils, frames for coil removal capabilities, and airside transitions.
Aerofin products serve a variety of industries, including fossil fuel power generation, nuclear power generation, industrial process, pulp and paper, automotive, petrochemical, and HVAC. Applications are evaluated using Aerofin's latest customizable performance and sizing software, which accommodates nearly any heat transfer medium. Coils are designed and fabricated to virtually any size and configuration using a wide array of construction materials. Additionally, all products can be designed and constructed to the stringent requirements of the ASME code, including Section I ("S" Stamp), Section III ("N" Stamp), and Section VIII ("U" Stamp).
Aerofin's home office and manufacturing plant has been located in Lynchburg, Virginia since 1966. With a facility size of over 165,000 square feet, Aerofin is able to supply any custom finned tube heat transfer product required.